About R&D Center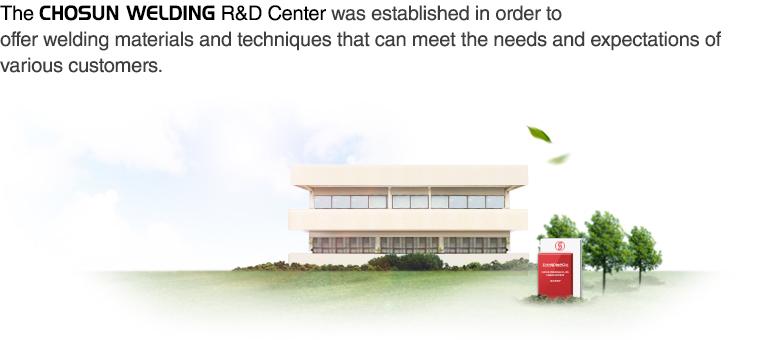 We primarily focus on the development of highly-performing, highly-efficient
welding technology.
We have a year-round recruitment program to attract excellent professionals
not only to develop welding materials but also to support our overall welding technology.
We also strive to acquire the state-of-the-art technology to meet the increasing customers' expectations for welding quality.
We also focus on developing the most stable production technology to improve product reliability.
We seek mutual growth with our customers.
We have two technology service teams - After Sales service team and Before Sales service team – dedicated to
resolve customer complaints in the shortest time possible.
We research welding technology along with our clients in order to enhance welding efficiency and reduce costs.
We have various welding technique training programs in place to provide support.