Company Overview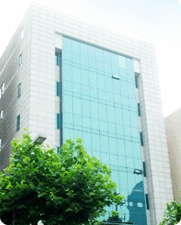 Company Overview
Company Name
CS HOLDINGS CO., LTD.
Since established in 1949, CS HOLDINGS CO., LTD. has been the forerunner among
domestic welding material suppliers in Korea. It has provided excellent
and reliable quality products to many industrial sectors including ship building,
automobile manufacturing, construction, and heavy chemical manufacturing,
contributing to those businesses.
In January 2010, we announced that we had changed our company name from
CHOSUN WELDING CO., LTD. to CS HOLDINGS CO., LTD. as we converted to a holding
company structure.
Location
회사위치
Head Office
43, Goedong-ro,
Nam-gu, Pohang-si,
Gyeongsangbuk-do,
Korea
(Jangheung-dong)
Telephone
+82-54-285-8221~3
Fax
+82-54-285-8543
회사위치
Seoul Office
11, Yeoksam-ro 7-gil,
Gangnam-gu, Seoul,
Korea (Yeoksam-dong)
Telephone
+82-2-3459-9300
Fax
+82-2-553-6117